Founded in 1987, Coastal Architects PA has its roots in architecture, interior design and construction. For the past 30 years we have earned the reputation for providing our clients with creative and inspired architecture.
Perhaps because we hail from such beautiful parts of the world, our focus has always been sensitive to our surroundings, and to the future of their well being. Materials and site are carefully considered in every design and used to their best advantage. One-time materials are prime candidates for selection in our projects, for both environmental and maintenance reasons.
The firm's office is located in Kittery Point, Maine.
"We shape our buildings; thereafter, they shape us."
- Winston Churchill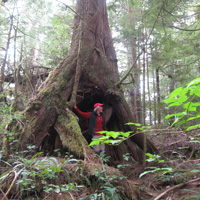 Born and brought up on Vancouver Island in British Columbia, Brian Rodonets, founding partner, brings expertise in architecture and planning to the firm. Brian studied architecture at SCI ARC in Los Angeles, California and received his B. Arch Degree from the BAC in Boston, Massachusetts. This combination of contemporary and innovative studies at SCI ARC with the deep rooted classical and historical training at the BAC form the broad and comprehensive base of his professional studies.
His architectural degree was preceeded by formal construction training at Camosun College in Victoria, B.C., as well as years of practical experience. He successfully completed a four year apprenticeship in carpentry and earned a Journeyman Carpenter Certificate in British Columbia. He continued on to work with many construction companies before pursuing his career in architecture.
Brian has taught architecture at the University of New Hampshire in Durham, N.H., and lectured at various school systems. He has served on various Building Committees, Advisory Boards and the local Land Trust in Kittery, ME.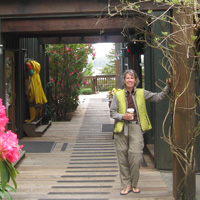 Born and educated on the East Coast, Jan Lamont travelled and lived in various points of the globe before moving to Honolulu to co-found FOLLOWING SEA, Shop and Galleries. She was the Buyer and Exhibitor for these Galleries of unique art and furnishings searched and sourced from artists of the Continental USA. She then began her move back east to Los Angeles where she studied Interior Design at UCLA.
Jan then co-founded Kitchen Studio, INC., a custom and European import cabinet shop for homes and offices in the Boston area. After furnishing a city clientel for 4 years, Jan Lamont moved further east where she and her husband co-founded Coastal Architects on the coast of Maine.

For 20 years she has completed both Residential and Hospitality Interiors projects. Currently, Jan has ongoing projects on each coast.